While cases of colorectal cancers are on the rise in younger patients, it's unlikely that younger people, or their primary care doctors, would immediately suspect a case of colorectal cancer when symptoms present. Anthony Dakwar, MD, Assistant Professor of Oncology at Roswell Park, discusses the unique challenges that young adult colorectal cancer cases present to primary care physicians and oncologists and why a comprehensive cancer center like Roswell Park can make a difference in their patient's outcome and quality of life.
Related Presenters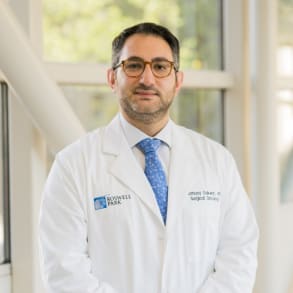 Assistant Professor of Oncology
Department of Surgical Oncology
Dr. Anthony Dakwar is a fellowship trained Colon and Rectal Surgeon, specializing in treatment of complex colorectal cancers. He takes special interest in treating hereditary and familial colon cancer syndromes, along with Inflammatory ...